Speakers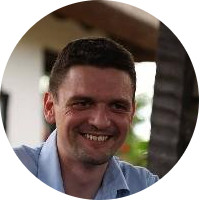 Saša Miklošić
Nanodiy
Cofounder at Nanodiy LLC, a startup based around the production of textile dye and binder which is activated by means of a color stabilizer. Nanodiy took first place at Voogle 2016. That same year they picked up two main awards at Zagreb Connect. These wins gained them tons of PR and secured them two rounds of investments. They are now global players in their industry with offices in over 30 countries around the globe, including China, Brasil and USA.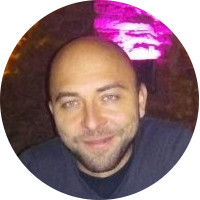 Zlatan Novak
Vektra, Geo3D
Zlatan is a 3D scanning and modeling expert with over 15 years of experience in the industry. He has implemented over 200 spacial data acquisition projects in the fields like archaeology, forensic reconstructions, vfx for movies and many more. His latest project: Capturing remarkable, high resolution 3D models of Dubrovnik and Sibenik for the latest and final season of HBO's Game of Thrones.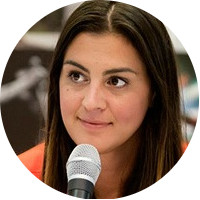 Ivana Ninčević Lesandrić
PCS
Ivana started her professional career as an executive in the hospitality industry. In 2011 she started Solin entrepreneurship centre where she helped found over 300 SMEs. She is the head organizer of Solin startup camp, an event that launched companies like Include, Chain technology and Parklio into the global startup orbit. Since the end of 2016 she is fighting to introduce new SME support programs and measures as a member of Croatian parliament.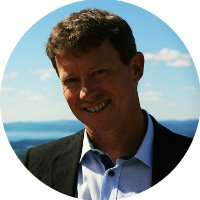 Pal Rikter
Rikter consulting
Pal works with multiple companies around the globe, from start-ups to big enterprises. He helps them to enter new markets, find better ways to communicate, grow their business and improve their profits. "I am a management consultant, a salesman, a communicator, a leader, a strategist, a self-starter – all baked into a result-driven mind and body of a creative Norwegian fellow."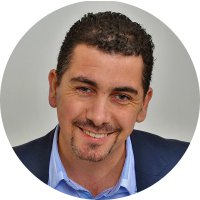 Peter Hopwood
Hopwood Communications
Communicator & Connector, essentially, I travel the world to help people tell stronger stories. I help professionals, companies and entrepreneurs bring more value to their messages, gain investment and persuade with impact - when it matters. Dubai to Brussels, Shanghai to Amsterdam, my presentation coaching skills and MC talents are in high demand across global digital, business and startup scenes. I've lived in 7 European countries.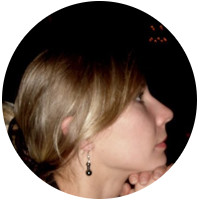 Kate Haisionak
Upchain
Result-oriented User Experience Specialist with 8+ years of experience. Proficient in creating web applications, mobile applications for iOS and Android, transitioning iOS apps to Android platform, information architecture, wireframes design, clickable prototypes, user tests and heuristic analysis. Working in high collaborative, agile environment, constantly meeting deadlines in extremely demanding and high pressure environment.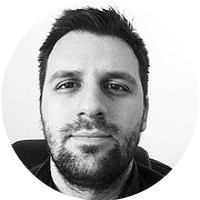 Marko Šekez
Picture Wealth Pty Ltd
Marko plays the role of the CTO at Perth based startup "PictureWealth". Since being founded in March 2017, the startup has raised $1.2 million in seed funding, brought on co-founder and investor Neal Cross, who was last year named the "world's most disruptive chief innovation officer", and amassed $500 million in tracked funds on the platform — all while in beta testing.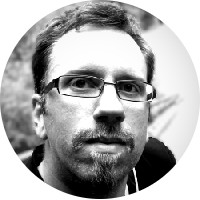 Ivan Cigrovski
GO2BIM
Along with partner and cofounder Ivan started GO2BIM in 2014. They found a nice niche in BIM management and quickly scaled the company from 2 to 20 employees. Currently his main focus is converting 3D laser scans into As-Built BIM models.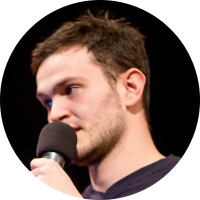 Zoran Antolović
Async Labs
Zoran is a software engineer passionate about web technologies and creative solutions for various challenges. Co-founder of MyBeeLine, community, and platform for managing processes and data in beekeeping. Co-organizer of ZgPHP meetup group.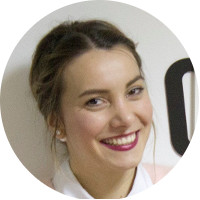 Antonija Vedak
marryme.hr
Antonija is a true lover of entrepreneurship. When she was 25 years old, she founded the first online wedding booking service in Croatia, marryme.hr, a startup that won the Zagreb Entrepreneurship Incubator (ZIP) award for the best startup in the generation. With marryme.hr, she is trying to modernize the wedding industry in Croatia. In addition, she is working at a family-owned company Siget dizala.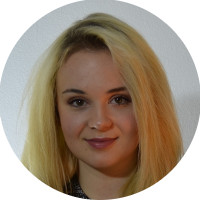 Kaja Pavlinić
Tinja, Integritas
Kaja is a founder of a renewable energy startup Tinja and is currently also managing an anti-corruption project Integritas, funded by the US Embassy Zagreb. In 2014, she was selected for Benjamin Franklin Transatlantic Fellowship program in the US, becoming an US Department of State alumni. She won a Future Leader award by Croatian Women's Network in 2017. In 2017, she was a speaker at several conferences, a mentor at Global-In Fellowship 2017 and a member of the Youth Council of the President of the Republic of Croatia.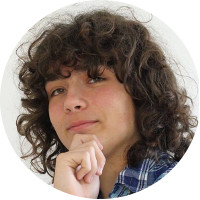 Nikola Zec
WorldFood Box
Nikola is a high school senior at Privatna ekonomska-informatička škola Futura. He has recently started a web-shop with snacks from all around the world. Nikola got the idea after the trip to Kuala Lumpur, where he has tasted dried sea algae that cannot be bought anywhere in Europe. That's how a brand WorldFood Box was introduced to the public. Nikola offers snacks and sweets from America, Canada, Japan, Netherlands, and England.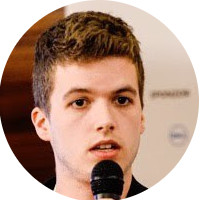 David Macan
Zero Molecule
David Macan is a 25 year old CEO and co-founder at Zero Molecule, a young and perspective digital agency with clients from all around the world, and some of its own projects as well. One such project is Life Club, a platform for finding and trying out new and interesting activities all around Zagreb with ever-growing social community. Zero Molecule also has an excellent track record with many awards collected at various hackathons and similar competitions that require both technical skills and viable business cases, most notable one being Novathon, a competition from Intesa Sanpaolo Group.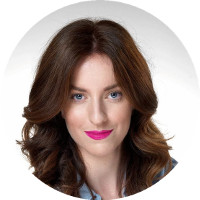 Sanja Drakulić
duart
Duart is a Company which works with actors, film and theatre directors and production companies on providing right actors for right roles. We organize castings and work as casting directors. Our new project is Duart European Actors Platform which is a new search/choose/contact tool for Professional Actors from Europe. It gathers actors from South Eastern Europe such as Croatia, Bosnia and Hercegovina, Slovenia, Hungary, Monte Negro, Serbia, Macedonia and more in order to provide them a unique place for their promotion, presentation of their work and visibility in the culture industry.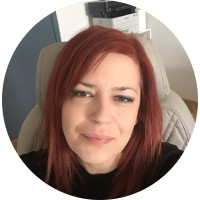 Dragana Juren
Ivy digital
I am Project Management Professional and Project Management enthusiast who really loves her work. With 13 years of experience in this field, I took an opportunity to start independently and to choose my clients and projects. I lead projects in different areas of IT, and my main drive is always learning. Diversity in experience is what drives me forward and challenges are keeping my job interesting. I take underperforming projects, teams and operational processes and drive them to success.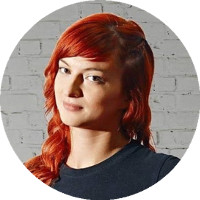 Sara Perić
Krav Maga Global
Sara Perić graduated in sociology, ethnology and cultural anthropology. She currently works in Croatian Telecom as a business support specialist. She is also a blogger for sports, fitness and lifestyle portals. Related with this, she works as a Woman Division ambasador and Community Manager of Krav Maga Global for Croatia. Additionaly, she is an instructor in Krav Maga Croatia and Military Survival Camp.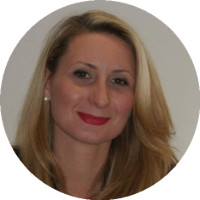 Lana Velimirović Vukalović
POU
Experienced Court Interpreter with a demonstrated history of working in the education management industry. Skilled in Data Privacy, Political Science, Government, Translation, and European Integration. Strong information technology professional with a DIHK Certificate focused in Train the trainer (Ausbildung der Ausbilder) from Deutscher Industrie- und Handelskammertag.
Bilateral Talks
Participants

219

Meetings Requested

215

Meetings Accepted

180
Participants
Profile views
Before Event

518

After Event

74750